Try it Month-to-Month and see if Online
Homeschooling is Right for Your Student
No Contracts, No Registration Fees…
Monthly Payment Plans for Grades K-12
United Digital Learning (UDL) assists students and families worldwide, seeking alternative education during these difficult economic times, by offering easy affordable monthly payment plans making it possible to just "try it before you buy it".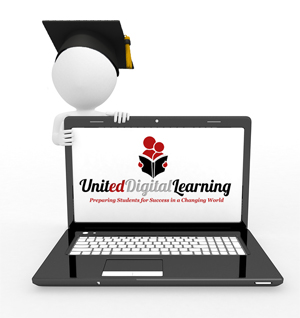 What if you were told your child or student could complete Grades K-12 education that's 100% online and classes were available 24 hours a day, 7 days a week?  What if you could enroll anytime of the year and start immediately and your child could study at their own pace and be able to do this anywhere internet access is available?  What if you could have ALL this for less than $2 a day or less than $15 a week?
United Digital Learning (UDL) is proud to be among the first to offer premium education, with over six (6) curriculum programs to choose from, both secular and Christian based where as most others are locked into one curriculum option. Now, if you are unhappy with a particular curriculum, you will be able to try one of our others without penalty and after your 30-day period.  UDL has lowered their tuition and has created these monthly subscription payment plan options to enhance it even more, knowing full well, in today's economy, every little bit helps.
Due to challenges within the traditional school environment, United Digital Learning was developed for students seeking alternative education with upgraded school resources. In this ever-changing world, United Digital Learning has become the perfect solution for families who prefer to have their children stay at home and continue their studies without the distractions of a typical physical classroom. UDL offers monthly subscription enrollments, so you can choose part-time or full-time access and which includes honors courses, SAT/ACT Prep, even Rosetta Stone Languages through our finest curriculum programs available today, just to name a few.  The credits earned at UDL are accepted at most schools, colleges and institutions.
"I'm excited to be able to offer this outstanding benefit to our students and their families through our monthly subscription plans.
This truly reinforces the company's mission and beliefs."
Serving students from Kindergarten through 12th grade in all 50 states and internationally, The courses are tailored to fit any student's learning style, interests and needs. All courses were designed to develop communication skills, independent thinking skills and goal setting. United Digital Learning has partnered with accredited and award-winning curriculum companies known worldwide.  UDL has hand-picked only the best programs to bring your child the best user-friendly online courses available.  Find out why more than 660,000 students, 2.8 million enrollments, 4,500 school districts since 1999 are praising this new style of educating our children by visiting our website https://www.UnitedDigitalLearning.com
"As the world changes we need to adapt and keep up with what matters most. We have cut our costs to adapt to the current economic conditions, while keeping our focus squarely on our mission, doing what's right and keeping education as a priority".
For additional information contact the UDL Enrollment Coordinator at 866-841-4284 or visit our website at https://www.UnitedDigitalLearning.com to see our K-12 curriculum.
About United Digital Learning (UDL):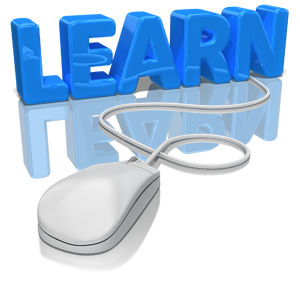 United Digital Learning believes that all children deserve a well-rounded education that is designed to fit their needs. The staff at UDL are committed to creating a supportive, safe, and fun online environment that provides students with the tools needed to achieve academic success, and the skills that will allow them to become productive and responsible citizens.  As a mastery-based program, students are able to move through the lessons at their own pace, moving forward quickly through areas of strength and taking additional time to work on areas of weakness. United Digital Learning partners with families to help ensure student success.  UDL goes beyond the traditional "one-size-fits-all" approach to provide an educational solution that works for all students. United Digital Learning's curriculum goes beyond state and national standards and provides a mastery-based program that ensures success.