About United Digital Learning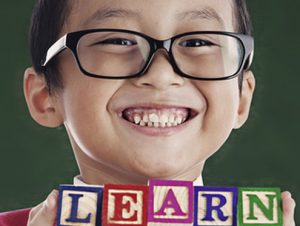 United Digital Learning believes that all children deserve a well-rounded education designed to fit their individual learning style and needs. UDL's staff is committed to creating a supportive, safe, and fun online environment that provides students with the tools needed to achieve academic success and become productive and responsible citizens.  UDL's nine educational curriculum packages are all mastery-based programs that allow students to move through lessons at their own pace, moving forward quickly through areas of strength and taking additional time to work on areas of weakness. UDL goes beyond the traditional "one-size-fits-all" approach to provide an educational solution that can be tailored to serve any and all students.
United Digital Learning (UDL) offers easily accessible online K-12 education programming to families around the world. UDL offers a wide variety of curriculum options available with:
no contracts,
no registration fees, and
affordable monthly payment plans.
TRY IT BEFORE YOU BUY IT! – Contact us about our easy, affordable monthly payment plan!
Nine Complete Curriculum Choices!
Unlike many online education opportunities offering just a single curriculum option, UDL offers nine (9) curriculum packages, including both Bible-based and non-religious programming.  UDL curriculum packages include:
100% online programming available 24-hours a day, seven days a week;
Core courses plus honors, SAT/ACT prep and foreign language studies;
Open enrollment – enroll at any time of the year and start immediately;
Part-time or full-time access;
Self-paced study anywhere Internet access is available;
Budget-friendly monthly subscription plan options; and
Credits accepted at most schools, colleges, and institutions.
Buy It – and – Try It!!!
If you are unhappy with the curriculum you purchased, after your initial 30-day enrollment period, you can switch to another program without penalty!
UDL courses are designed to assist in developing communication, independent thinking, and goal setting skills for students in kindergarten through twelfth grade and can be tailored to fit any student's learning style, interests or needs.
For more information or to enroll now, click on the "Enroll" button at the bottom of this page or contact the UDL Enrollment Coordinator at 866-841-4284.
Try It Month-to-Month
No Contracts, No Registration Fees!
See if Online Homeschooling is Right for Your Student.
Try It Month-to-Month
No Contracts, No Registration Fees!
See if Online Homeschooling is Right for Your Student.
Curriculum