My family tried something new this week – Letterboxing!  Letterboxing is like a giant treasure hunt.  Letterboxing traces its origin to Victorian England when a guide placed his calling card in a bottle along the banks of Cranmere Pool.  His hope was that if found, the finder would contact him and/or leave their card. You can find more about letterboxing at www.atlasquest.com or www.letterboxing.org.  In our modern day version, you access clues online then set out on your quest.  The prize at the end of your adventure is a rubber stamp (often handmade) which you use to stamp your letterboxing journal.   You then stamp the log provided in the letterbox with a stamp that represents you (or your family).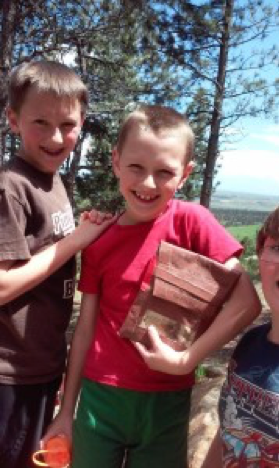 Our first voyage led us to a cemetery where we followed clues beginning in the Court of Honor; quite fitting as it was Memorial Day.  "It's like we're in National Treasure!" my movie-loving son declared.  Everyone was instantly hooked and wanted to search for second letterbox that same day! (The second was a bust – no box – but we discovered a lovely part of our city we would have otherwise not known so still well worth the effort).  Today was the best – a hike in the mountains with great clues and a stamp in our book to show for it!
Summer always feels fresh with new possibilities. It's a great time to try something new! The pace is less frenzied and everyone seems to have a bit more time. Plus there is just something about summer that makes you feel adventurous!
Try Online Learning this Summer
One great thing to try this summer is online learning.  Why?  Well . . .
Prevent summer slide- Teachers expect that when your student returns to school in the fall, they will have lost some of the progress they had made the previous year.  It doesn't have to be that way!  Enrolling in a mastery-based, student-paced course will keep your kiddo on target and even ahead of the game.
Give homeschooling a try- Ever wonder if homeschooling could be a good fit for your family?  Why not try it for the summer!  Online curriculum makes a homeschool experiment manageable, as lessons and assessments can be mapped out for you.
A million different electives-  OK, well maybe not a million but there really is a plethora of options; anything from digital photography to forensics to music theory to fashion to mythology to you-name-it!  So many possibilities right at your fingertips – literally!
Flexibility- Online learning means you can learn anytime, anywhere.  Going on vacation? No problem!  Either take a week off or take your course with you!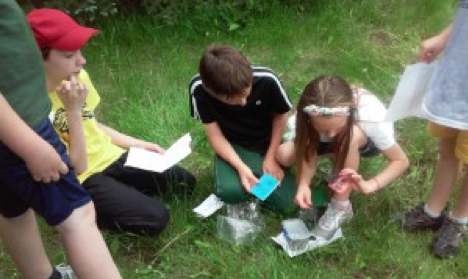 United Digital Learning makes online summer learning easy!
United Digital Learning (UDL) brings excellent online learning options to students in grades K-12.  Explore curriculum from UDL and find a great fit for your summer learning.
Visit UDL to get started today!
It just might be the best find of the summer!