Summer is a great time to catch up on a few good reads for you, mom (or the mom in your life!). I enjoy switching things up a bit by putting down my heavy reads and picking up some light, enjoyable and a maybe a short and helpful book about some aspect of life I am attempting to improve. Here is my list for this summer:
Cooking
Home Cooked (by Anya Fernald) is a beautifully made book with amazing pictures and delectable meals. If you enjoy flavorful and hearty meals, this book is for you. Flipping through the pictures and reading the introduction story about the author is stunning. This isn't for the reading home chef that wants to drop a few pounds this summer, but it is well worth a splurge meal or a special occasion. It is such a treasure that I do not keep it in my kitchen with the other cookbooks, but it has been given space on the tiny shelf in my room. If you get a copy, check out her apron…I put one on my wishlist and to-make list.
Crafting
Speaking of making things, I spend a lot of time sewing. Inevitably, there is a term mentioned in a pattern with which I am unfamiliar or a step in an instruction list that I feel isn't designed so well. In those cases, I am grateful for my copy of the DK's The Complete Book of Sewing. It's easily found from used booksellers online for just a few bucks. When my copy arrived, my kids and I spent an entire afternoon just enjoying the pictures and seeing what was included in the text. We pull this out when we want to practice or learn anything from needlepoint knots to which sewing tool we want to add to our supply arsenal.
Parenting
Untangled: Guiding Teenage Girls through the Seven Transitions into Adulthood by Lisa Damour, Ph.D., is the big hitter of the list. This is an amazing book about helping our girls, and ourselves, as they/we walk through this new season of growing up. So far, my very favorite part of the book is when Damour shares her poolside analogy of young girls. Damour writes that being the parent of a young lady is like being a pool. The parent is the actual wall of the pool, the water is the world she lives in, and she is swimming around. She likes to explore the world around her, but frequently needs to come back to the side of the pool to rest or reflect, and then when she is ready, she pushes off the sides of the pool and swims back into the waters to explore once again. This exercise of swim, returning, pushing off and swimming again is sometimes painful for the parents because the daughter is actually pushing against them in order to go exploring. I'll save the rest of the explanation for you to read yourself.
Fun Read
Station Eleven by Emily St. John Mandel is a fictional story of how a virus wipes out the majority of the population. The reader follows the storyline of a few different lives that make it through the virus, popping back and forth between the times before and after the virus spread. For a reader that likes to know the ending quickly, I suggest not beginning this book unless you have the time to finish it quickly. Set your kids up with some pbj's and play dough before cracking open the cover of this book because you won't want to stop to tend to your responsibilities!
What are some of your favorite summer reads?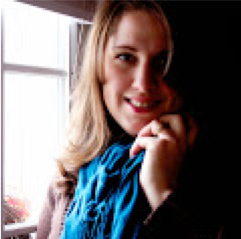 Lindsay Banton is a caffeinated mother to three great kids. She never expected to homeschool, but has found that it is a wonderful addition to their lifestyle and wouldn't change it for the world. In addition to homeschooling, Lindsay works alongside her husband in campus ministry at a large university in Connecticut. She grew up in Virginia but has settled into life in New England, learning to love the long winters, cool springs, green summers and gorgeous autumns- and has built a boot collection to meet all the demands. She is currently blogging at www.lindsaybanton.com.