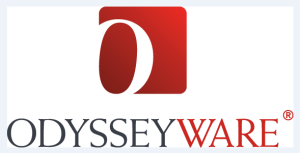 United Digital Learning is happy to announce it has also partnered with OdysseyWare, another online, web-based program available for Grades 3-12. By combining a variety of curriculums, under one roof, your choices will be plentiful. Courses in this program include the core subjects of social studies and history, math, language arts, and science, as well as a variety of electives.
Career and Technical Education (CTE) Courses
Join us as we open a new door to career and college readiness with online CTE courses ideal for placement into three Career and Technical Education career clusters:
Business Management and Administration
Health Science
Hospitality and Tourism
Tomorrow's workforce demands students to be prepared for the future with knowledge and digital skills. Our CTE courses are a great next step into life beyond high school. New CTE courses are available NOW!!
Our UDL curriculum advisors will be able to fit you into the program that best suits your needs. OdysseyWare is also flexible and effective and packed with compelling content, interactivity, and dynamic audio and video elements which empowers teachers, and inspires academic achievement.