Your homeschooling year has wrapped up for the most part and your kids, if they are anything like mine, are begging you for the fun itinerary every day starting at 8:00 a.m. SO! What do homeschoolers do over the summer?
Educational Variety
There are a variety of ways I've seen homeschoolers do summertime life. Some families continue school throughout the summer but are on a lighter workload to carry the continuity of learning over the summer months. I know a few moms who have a short list of educational morning activities for their kids to work through. The kids are busy doing independent fun learning they normally don't have time for during the homeschool year. Field trips are more of a priority for some people once homeschool work is completed and the weather is nicer to take advantage of outdoor-centered activities. Some homeschoolers make learning the focus even during the summertime.
Snapshot of Summer
   Around here we are completely ON summer vacation. My kids and I put in the time and school days from September to June to take full advantage of summer in New York. While the kids who are in school get time off for snow days, superintendent days, and the odds n ends holidays that are sprinkled throughout the year we are busy homeschooling. We have three months of warm weather per year and we are outside enjoying as much of it as we can once all of our homeschool work is done for the year. My kids are out on their playset swinging in their pajamas, running around, and inevitably arguing before breakfast. (The arguing part we are working on.) There are a lot of educational things we do but the kids have no idea they are learning. We are going berry picking today, for example. While they are eating juicy strawberries and filling our baskets up, my kids are learning about farming, how people can make a living from selling produce, how to handle fresh fruit, and of course they are learning the character qualities of determination, endurance, and tolerance as we work together to complete the goal we set out to accomplish in the warm sunshine of June. Tomorrow we are meeting friends at a playground. Later this week my girls will be at a sewing camp a friend of ours is having at her house for a group of elementary-aged girls. My mom has a beautiful inground pool that the kids can't wait to swim in and this week will be the perfect hot weather week for swimming. We all love to read so we will be going to the library to check out as many books as we want. Practically everything we do over the summer is relaxed and focused on fun. At the same time, the majority of what we are doing could be looked at as learning one thing or the other.
Change of Scenery
   After our nine months of homeschooling, we are in desperate need of one thing besides a break. My kids and I NEED a change of scenery. Homeschoolers need this more than they realize. I've talked with several homeschool moms who feel depressed and wonder what they are doing wrong, or why they feel so down. I think there could be a simple remedy for some of those blue feelings. Get out of the house and go somewhere! You are home a majority of the time and you and the kids are in need of a change of surroundings. Your spouse might not understand this because they are away at work all day. They might want to stay home to relax on days off. Summer weekdays with just the kids are a great time to go exploring, take a day trip, take a vacation, go to parks, go anywhere just to be getting away from the house. My kids are ready to make our bucket list of summertime fun places to go. They love checking off the list as we go and by September they are happy for all the outings they went on. If going to new places on your own with your kids is intimidating for you, ask a friend to go along or meet you there. You will have fun catching up and have the support you might need at a new place. Getting a change of scenery is a basic necessity, in my opinion, for homeschooling families. You don't want your home to feel like a place you are stuck in and if you don't leave much then guess what? You are going to feel stuck at home.
Make Your Bucket List Today!
Whatever you decide to do during the summer take the time to enjoy it. Enjoy your kids and the life you have together. Maybe you could make a bucket list today of all the fun things to do that are just waiting for your family.
Need another great idea for summer?
How about online learning! United Digital Learning offers a huge variety of options for students to learn in a relaxed way this summer.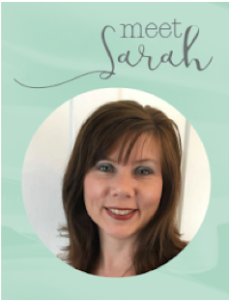 Sarah Brutovski is a homeschool mom of three children. She grew up just down the street from where she and her husband are raising their family now in rural Upstate New York. When she is not teaching her kids, grocery shopping, or drinking coffee you might find  her training for a half marathon, escaping for a morning at the beach, or chatting on the phone with one of her four siblings. Sarah loves writing on her blog sarahswritingcafe.blogspot.com and currently teaches creative writing at her kids' weekly co-op.